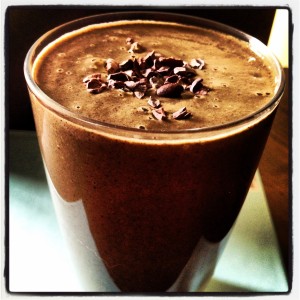 Ahhhh. Whenever I cooked beets I felt guilty throwing the green stalks away.  I figured there had to be something to do with them but it seemed like too much effort to try it out.. and would it even taste good?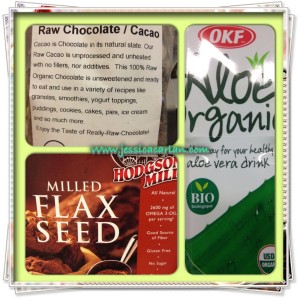 Beet greens are loaded with Vitamin A and K, which stimulates antibodies and white blood cells so you are better protected against infections. Studies have also shown that vitamin A can play a role in cancer prevention.  If you suffer from pregnancy symptoms, like morning sickness, Vitamin K can provide some relief. Since it has blood clotting properties, you can also consume vitamin K if you experience excessive bleeding during your monthly period.
Flax, Chia and Hemp Seed boost the protein and fiber content while providing Omega 3 fatty acids.
*You will be surprised what your local grocery store has in stock when you are looking for it! I buy most of the ingredients at Shoprite, which also has an AMAZING organic section!  Click here for more information.
BASE…
4oz Organic Aloe Vera juice
6oz Almond Milk or milk of choice
GREENS…..
1 handful of Organic spinach
1-2 Organic celery stalks
Handful of leaves from beets
FRUIT…
1/2 Frozen banana (if you don't have a frozen banana use more ice.)
1 Organic Kiwi
1/2c frozen Organic Blueberries (when in season use fresh blueberries
ADDITIONAL FLAVOR…
1 inch Ginger root
1-2 Dates (substitute Organic Agave, Honey or Maple syrup)
1T Creamy peanut butter (the ingredients should be peanuts & oil)
OPTIONAL BUT HIGHLY RECOMMENDED…
2T Flaxseed
2T Hemp Seed
1T Chia Seed
2T Cacao Nibs (plus more to sprinkle on top)
FINISH WITH…
1/2c-1c of ice
Preferably in a Vitamix or high power blender, pour in the aloe juice and almond milk. Put remaining ingredients into the blender in the order listed.  Blend on high until desired consistency.
*If using a Vitamix, set it to variable speed 1 slowly increase to speed 10 then High for 30 seconds or until desired consistency.